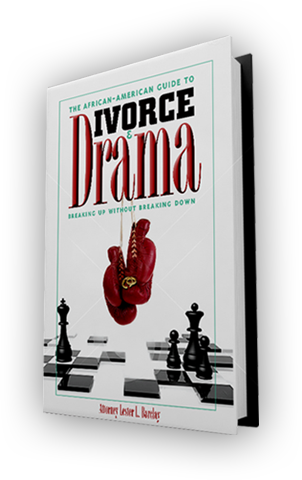 The African-American Guide to Divorce & Drama:
Breaking Up Without Breaking Down
The first-ever comprehensive book on divorce tailored specifically for the black community skillfully shepherds readers through the often painful process of separation and divorce, while seeking to minimize the "drama" and trauma for them and their children. Its message focuses primarily on divorce and nonmarital separation, alongside custody, visitation, child support, financial disputes, and related issues in the context of African American cultural and social realities. The guide, which features a foreword by television celebrity Judge Mablean Ephriam, draws on the author's extensive experience as a matrimonial lawyer. Via the book's 22 chapters and multiple sections, he underscores the unique cultural distinctions underlying most African American divorces and separations, including such areas as the matriarchal composition of many black families, the influential role of the Black Church, and the community's general reluctance to seek mental health therapy, among others. The guide covers divorce drama and its aftermath in five dimensions: personal, legal and financial, family, community, and life after.
---